EngagementHQ
EngagementHQ
Essential software for changemakers. Facilitate, centralise, and analyse two-way conversations between you and your community.
Schedule a Demo
Don't guess. Know.
Don't keep speaking to the same ten people on the topics that matter. Whether it's planning budgets, measuring impact or emergency response, EngagementHQ gives you real-time access to community input across channels. Run end-to-end engagement consultations, keep your community informed, and drive better outcomes with EngagementHQ from Granicus.
An All-In-One Digital Engagement Platform
A dedicated public participation platform to manage everything you need from consultation to collaboration.
Increase overall participation by removing barriers.
Save time and resources by engaging your community the right way.
Gain actionable insights and reduce the risk of dissatisfaction.
Enhance social capital and improve community connection.
Trusted by 1,000+ Organisations Across the Globe
We provide the world's leading online community engagement platform. See how EngagementHQ has revolutionised the way community members connect.
"At a glance we can see how people are engaging, who has submitted feedback, who's downloading what, and where people are coming from. This engagement platform is streamlining our processes too, and ensures our community has a consistent experience with us when we're seeking their feedback."

Upper Hutt City Council
"As well as the 24/7 moderation and support, Bang The Table offers a range of engagement tools and resources, as well as hosting on external servers and software upgrades, and the inclusion of new tools, resources, and functionality at no extra cost on a quarterly basis."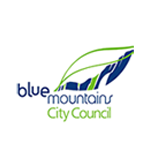 Mikaela Sherlock, Communications Officer at Blue Mountains City Council
"Just do it. Don't delay. Don't think your community is not ready for it [digital-first community engagement], because they are."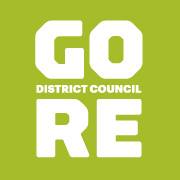 Sonia Gerken, Communications and Marketing Manager at Gore District Council
"We chose EngagementHQ because it was the only tool of its kind, and was developed in Australia by people who understood the local government context."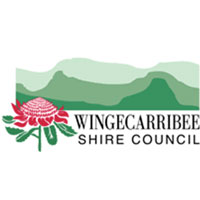 Charmaine Cooper, Community Engagement Coordinator at Wingecarribee Shire Council
Understand your community's needs with powerful engagement metrics. Identify areas of interest, highlight controversial issues, and analyse which groups of stakeholders are participating.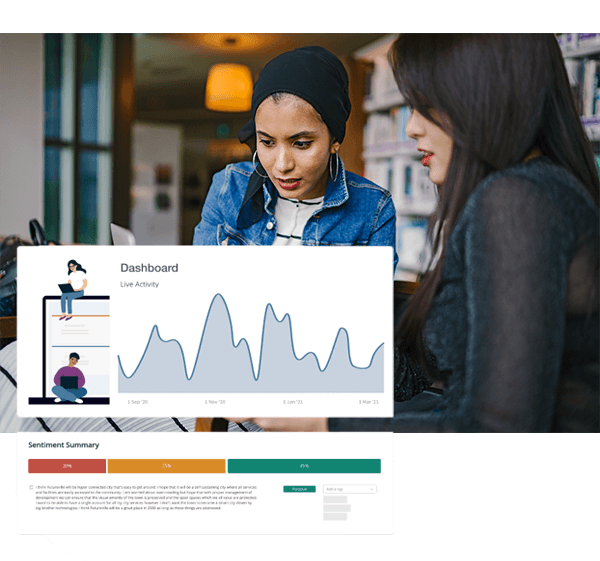 Deliver fast, high-quality engagement experiences across touchpoints. Embed engagement into your organisation's website or update participants via SMS. Our broad range of engagement tools make sure everyone has an equal opportunity to have their say.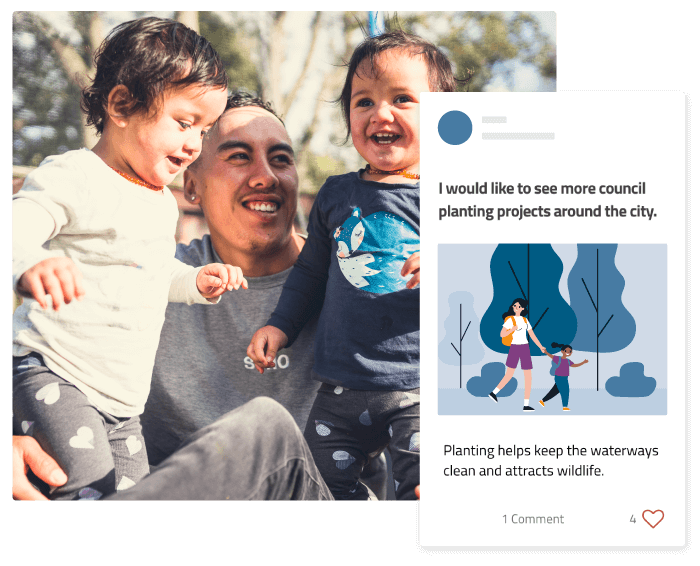 Real-human moderators protect you, your team, and your community against inappropriate behaviour. Our unwavering commitment to accessibility and security means you can focus on building connections while we focus on compliance.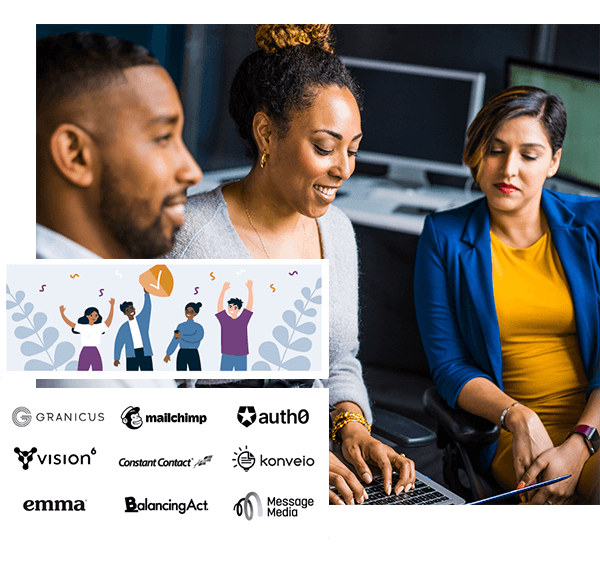 Explore a Better Way Forward in Community Engagement
Coordinate Your Engagement Program
Quickly create and launch engagement projects for every public participation need, from consultation to collaboration — with team access controls and draft sharing for easy creation, review, and approval.
Collect and Connect Community Feedback
Leverage a range of engagement formats designed to activate and engage your community across channels from Forums to Surveys, Ideas, Places, Q&A, and Polls.
Actionable Insights
Purpose-built reporting and analytics mean you can understand the sentiment of thousands of written responses in a single click using artificial intelligence.
Participant Relationship Management
Build and access a central, unified community database to identify, segment, and personalize communications for hard-to-reach voices.
24/7 Moderation
Our expert moderators protect you and your community against bullying, heckling, and inappropriate behavior.
Integrations
Create a seamless experience for users and administrators through our partnerships and integrations, including the EHQ/OpenCities Connector.
Community Engagement to Suit Every Team
An all-in-one digital community engagement platform that helps you balance everything your community needs to be engaged.
Thank you for your submission.
We will be in touch shortly.